The Dutra Museum of Dredging is a private collection of materials representing the
history of sidedraft clamshell dredging in the Sacramento-San Joaquin Delta and the role the Dutra family and Dutra companies have played in building the Delta infrastructure. The collection, unique in its scope and size, spans the century that has elapsed since the introduction of steam-powered dredging equipment to the
California Delta.
The museum's contents include photographs, log books, ledgers, dredge models, original engineer drawings on linen, mammoth bone extracted from a Delta island and a family history mural that details the Dutra Family's beginnings as Portuguese Whalers. Noted Delta artist and family friend, Marty Stanley painted the mural. The
museum is housed in a 1907 craftsman-style mansion located in Rio Vista, California. Originally built for local farmer John McCormack, the Dutra family became the home's fourth owner when Edward and Linda Dutra purchased it in 1978. They used the home as their private residence, company office and museum.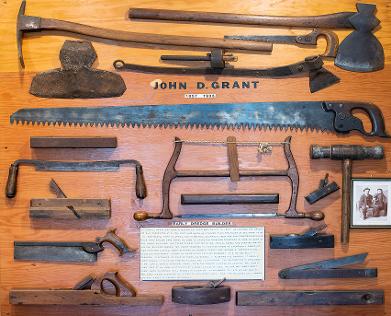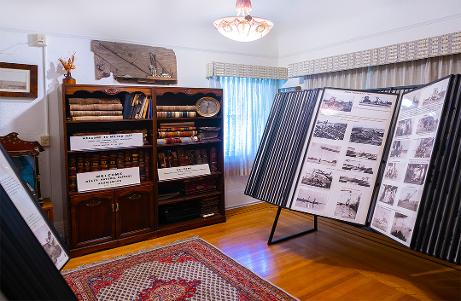 Many antique tools, artifacts and models of innovative historic equipment can be found on display.
The
museum holds a vast collection of items documenting the hard work and innovation by the people who have shaped California's Delta Region since the 1850s. Vintage photographs and historic information from the museum collection have been featured in various publications such as The California Delta, by Carol Jensen, Bay Area Backroads, by Jerry Graham, and by such organizations as the University of California, Berkeley's Water Resource Archives Department.
The Tule Breakers, co-written by Edward Dutra, documents the evolution of the California dredge and its construction, operation and achievement in California's great Central Valley and in the San Francisco Bay.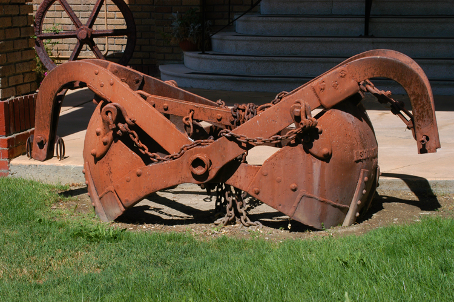 Vintage Clamshell Dredging Bucket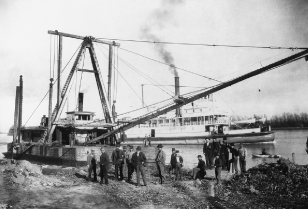 Dredge Atlas, was crewed by members of the Dutra family from 1892-1896