The Dutra Museum Foundation is dedicated to educating and promoting an understanding of the history of dredging, the value of developing and reclaiming the California Delta and the significant role The Dutra Group and the Dutra family has played within this field.

Our goal is to raise and manage funds to expand, preserve, exhibit and interpret the museum's collection for public use and for scholarly research. The Foundation's commitment to the community includes the annual funding of higher education scholarships for Rio Vista High School, The Portuguese Historical and Cultural Society and beyond.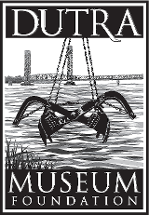 WHAT TO SEE AT THE MUSEUM

The Dutra Museum of Dredging was created in Rio Vista, California in 1978 by Edward and Deolinda Dutra in a beautiful 1907 Craftsman house to showcase the Dutra Historical Collection and educate our visitors. This is a private collection of materials representing the history of sidedraft clamshell dredging and the important role the Dutra family has played for more than a century in reclaiming the Sacramento-San Joaquin Delta, San Francisco Bay and beyond. It includes photographs, logbooks, dredge models, linen drawings, artifacts and a family history mural painted by renowned Delta artist Marty Stanley. With a goal to raise and manage funds that are earmarked for the expansion, preservation, exhibition and interpretation of our collection for public use and scholarly research, the Dutra family is proud to chronicle this period in California's history and share it with the world.

OVER 100 YEARS OF SERVICE

More

than a dredging museum, it is also a museum depicting life in the Sacramento Delta, which was once the most vibrant transportation corridor in California, carrying passengers and cargo in river-boats between the thriving port city of San Francisco and through the state's agricultural heart-land to its capitol city in the Central Valley.
The Dutra family's involvement in sidedraft clamshell dredging began in 1878. Since then, members of the family have been continuously engaged in this highly specialized branch of dredging science.

Antone Dutra, began the Dutra companies' historic association with the construction and maintenance of the California Delta levee system in 1904. His son, Edward Dutra, continued these efforts beginning in 1933, followed by Antone's grandson, Bill, in 1972. Today, the Dutra Companies continue to play a vital role in protecting one of California's most important natural resources.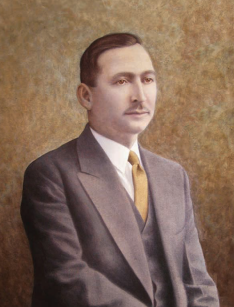 This beautiful mural, painted by famous local Delta artist Marty Stanley, resides at the museum.
The Dutra Museum Foundation is a non-profit 501(c) 3 organization. Donations to the foundation are tax-deductible to the extent permitted by IRS guidelines. If you would like more information on how you can become a Dutra Museum Foundation supporter, please contact Patty Dutra Bruce at pdutra@dutragroup.com.