DUTRA MUSEUM FOUNDATION PROCEEDS
By emphasizing philanthropy and always working for a better industry, The Dutra Museum Foundation is passionately committed to its community, including its sponsorships of the annual funding of higher education scholarships for Rio Vista High School, the Portuguese Historical Society and the Cultural Society, just to name a few.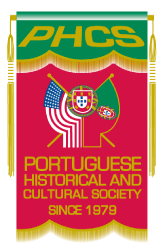 The Dutra Museum Foundation in Rio Vista, CA was created to educate visitors about the history of dredging; the development and reclamation of the California Delta and the important role that the Dutra Museum Foundation and the Dutra family has played for more than a century in California's Central Valley and San Francisco Bay. Located in a century-old craftsman-style mansion, The Dutra Museum of Dredging holds a vast collection of vintage photographs, historical documents and other artifacts, such as a family history mural and a mammoth bone extracted from a Delta island. This collection is unique in its scope and size and covering the period that began after the introduction of steam-powered dredging equipment to the California Delta.
With a goal to raise and manage funds that are earmarked for the expansion, preservation, exhibition and interpretation of the Museum's collection for public use and for scholarly research, the Dutra family is proud to chronicle this period in California's history and share it with the world.